Hooked on Gambling: by Choice or by Design?
The Monash Institute of Cognitive and Clinical Neurosciences is hosting their annual panel discussion on mental health challenges in the community. This year's event will bring together experts in the field of gambling to discuss the question: Hooked on Gambling: by Choice or by Design?
We invite community groups, schools and individuals to share their experiences of gambling through our Hooked on Gambling video competition. We are providing a major prize in the category: 'Community Groups and Schools' and two individual prizes in the category 'Individuals'. Community Groups might include, but are not restricted to, NGOs, 'neighbourhood houses', gambling support organisations, etc.
The format of the competition will be a video submission (three-minutes or less) illustrating gambling in the community. The emphasis is on content and creativity (don't worry about 'quality' of the video- a video filmed on your phone is fine!). Potential themes of submissions are suggested below, although all creative submissions are welcomed.
The cause of gambling – What makes people vulnerable to gambling?

The gambling cycle – craving, harm, recovery, relapse

The gambling brain – adolescent brains, learning, experience and brain plasticity

The gambling experience – life as a gambler, friends or family

Stigma – associated with being a gambler, wider society

Individual and social 'recovery' – how do we recover from gambling?

Geography – what would a 'gambling map' of Melbourne, Australia or the global picture look like? Does place influence gambling?

Policy – throughout history, evidence has often been made to fit policy, rather than the other way around. How do we build a society where people can form healthier bonds?
Winning entries will be presented with their prizes at the event at Deakin Edge, Federation Square, Melbourne, 6-7:30pm on Wednesday 11th October 2017. To register to attend the free public event, please click here.
We look forward to seeing all of the entries. Good luck!
MICCN Team
http://kachingfilm.com/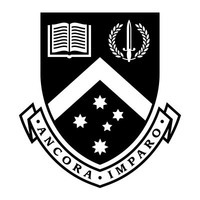 In less than 60 years since its foundation, Monash has grown to become one of the country's leading research institutions. It is a member of the Group of Eight, a coalition of Australia's leading research-intensive universities, and of the M8 Alliance of Academic Health Centers, Universities and National Academies. With over 65,000 students,and five domestic campuses, it is Australia's larges...